About Us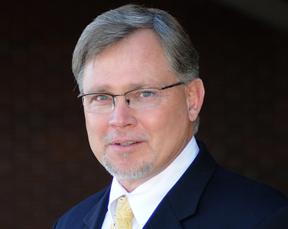 Admitted:
United States Supreme Court Bar
United States District Court (Colorado) Bar
Colorado Supreme Court Bar

Law School:
University of Denver College of Law

College:
Regis College
B.S. in Business

Memberships:
American Bar Association
Federal Bar Association
Colorado Bar Association
Larimer County Bar Association
Weld County Bar Association
American Academy of Forensic Sciences
National Association of Consumer Advocates

Practice Areas:
Criminal Defense
FDCPA Rights Enforcement
Civil Litigation
Constitutional and Civil Rights Litigation
Bankruptcy
Consumer Rights

Troy Krenning
Troy is a native of Loveland, Colorado. Prior to becoming a lawyer, Troy spent nearly twenty years in law enforcement as a police officer, detective and police chief. Troy has also held appointments with the United States Department of Justice in Washington, D.C. and the University of Denver.

Troy earned his Juris Doctor from the University of Denver, Sturm College of Law. He also holds a bachelors degree in business from Regis College and an associate's degree in criminal justice from Front Range Community College.

Troy has appeared on "48 Hours", and has been featured in many local and national news and professional publications and is recognized as a subject matter expert in forensic evidence. Troy is an experienced trial lawyer who is not afraid of those in power.

Troy has defended clients charged with attempted murder, bank robbery, sexual assault, burglary, kidnapping and many other serious felony crimes.

Troy advocates daily for the rights and protections of those accused by government of committing a crime and strongly believes in the foundation of our system that individuals are presumed innocent and have a right to a fair and unbiased trial. In addition to his criminal practice, Troy is dedicated to protecting the rights of those who are victims of aggressive, abusive and harassing bill collectors. Troy understands that times are tough and the emotional and physical stress that is associated with abusive bill collector actions. However, when bill collectors go over the line or when you have had enough of their often abusive tactics, Troy will fight to protect your rights, restore your dignity and hold the bill collectors accountable.
---